Product Update
New Decision.AI product strategy integrates AI capabilities into new and existing products
Product Update
Parameter Management (PaM) module boosts flexibility and accelerates time-to-market
New Case Study
Optimizing the claims experience at Hiscox
New Research
CIOs weigh in on what they want from Decision Management
Banking
BANKING AND CAPITAL MARKETS
Your customers don't know what banker's hours are.
Insurance
Your operations are high touch for all the wrong reasons.
Mortgage
Your competition is adapting to borrowers faster than you are.
Decision Automation will make you smarter, faster, and more innovative.
We can't quite promise you'll get a promotion.
Translating policy to code quickly and accurately is critical to your business. Managing the process with traditional methods keeps you locked in a legacy world.
With Sapiens Decision, you'll manage same-day rule changes using intuitive no-code tools. You'll increase speed to market from 5 to 30 times. Improve operating efficiencies 70-90%. And realize an increase in capacity at lower cost.
Start gaining business agility and control. We call it: Logic Unleashed.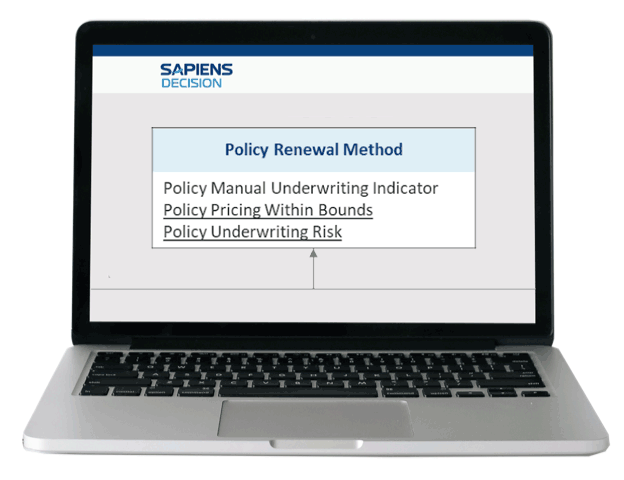 With Sapiens Decision, you can:
Automate manual processes and eliminate spreadsheets


Launch new products with 90% less IT involvement

Manage same-day rule changes

Increase speed-to-market from 5x to 30x

Improve operating efficiencies 70-90%

Increase capacity while lowering costs
"Decision is a game changer."

Tim Lenahan, Director, Underwriting and Rating
Allstate Insurance Company
"Our business people love the ability today to visualize the business rule that's actually running in production."

Greg Tacchetti, Chief Information and Strategy Officer
State Auto Insurance
"Our core leverage point has been liberating business logic and applying decision automation leading to a 75% increase in efficiency and an ability to prove that we followed the correct rules in an evergreen environment."

Nathaniel Palmer, Chief Architect
Serco
"I am excited to share that shortly after going live we are seeing clear benefits."

Carl Witkowski, Chief Operating Officer
Berkshire Hathaway GUARD Insurance Companies
Sapiens Decision – Unleash your business agility
Serco chooses Sapiens Decision
Hiscox recognized by Celent as Model Insurer Award
Why not see for yourself?