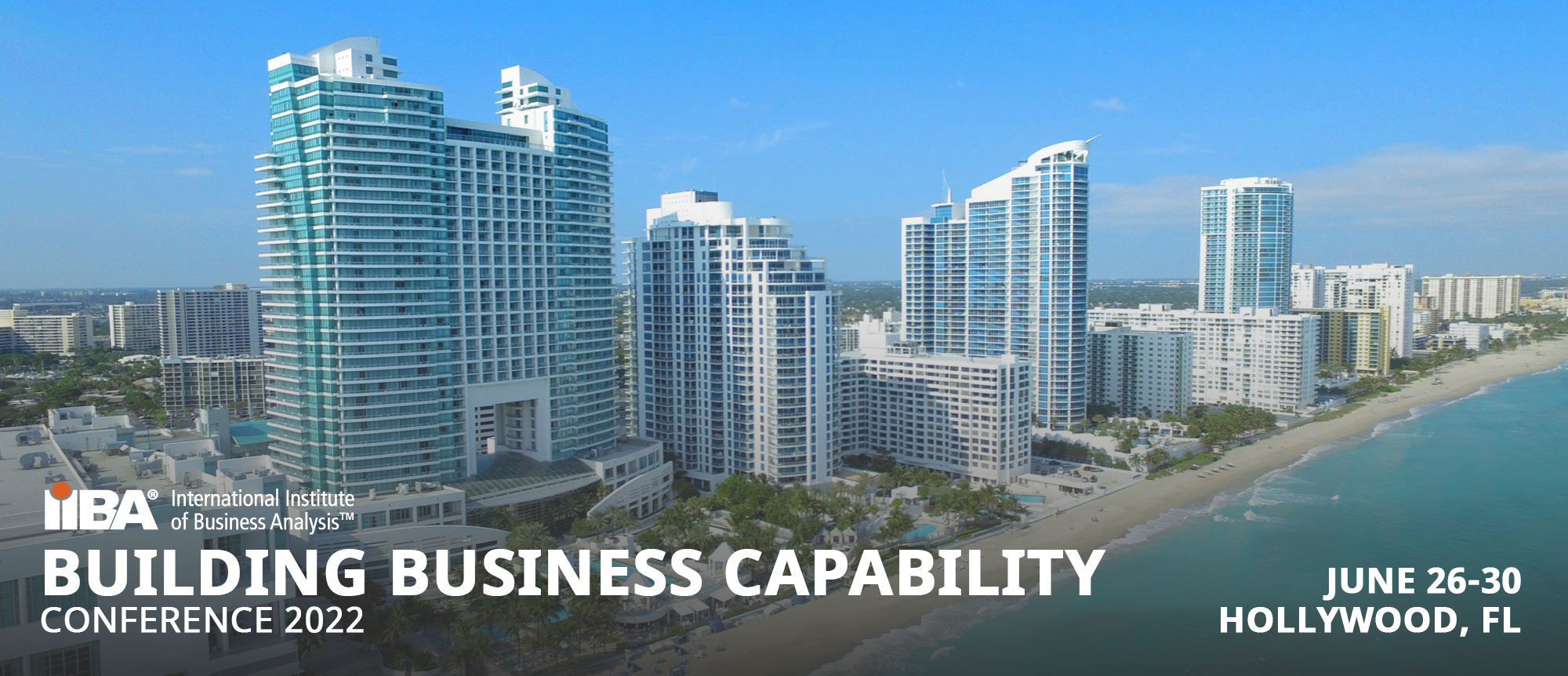 Sapiens Decision will be exhibiting at the International Institute of Business Analysts (IIBA) Building Business Capability (BBC) conference at the Diplomat Resort in Hollywood, FL on June 28-29th.
The BBC conference is the premier event for the IIBA and provides participants with insight into Business Analysis, Business Architecture, Business Process, Business Rules, Business Decisions, Business Strategy & Transformation, and Digital Innovation toward the pursuit of business excellence.
Our experts will share their insight and experience on how Sapiens Decision supports the Business Analyst role, organizational processes and digital technologies. Our value proposition aligns with many of the conference tracks, including:
Realizing Business Strategy – Learn how Sapiens Decision can streamline your operating model and turn your strategy and architecture into action.

Leadership & Collaboration – Enable collaboration for business innovation, eliminate silos, work through requirements, and re-define the relationship between Business and IT with Sapiens Decision.

Business Agility – Business transformation requires continuous change – faster and more easily. Sapiens Decision provides a mechanism for your organization to become inherently more adaptable and agile.

Product Ownership – Effective product ownership requires new development methodologies and approaches to speed product development and time to market. Learn how Sapiens Decision can be deployed to accelerate product development without reliance on IT.

Digital Transformation – Organizations need to fully embrace digitalized products and services to stay relevant and seize efficiencies. Digital business capabilities in an omni-channel world require optimizing the human touch, with robotic agents, AI, and business analytics. Explore how Sapiens Decision integrates with digital technologies and ensures data integrity that's also traceable and explainable.

Stop by our booth at the BBC conference or schedule a live demo.